The first step is often the scariest. 

That moment when you look back and see how far you've come is often full of pride and awe. 

Knowing that you have tools and confidence to live your life in an empowered way? Priceless.
Just DO IT because, really, what did I have to lose?  It was life changing for me, and knowing I had another person being my cheerleader who wanted me to succeed just as much as I did was a wonderful feeling.  I learned that it's okay to change your mind, and it's okay to just be myself and do my best and to share it with the world.
Nicole Stoddard - Artist / Entrepreneur 

Working with Jessica as my coach was the best gift I gave myself this year. She fully saw me - all of my potential, all of my gifts, and all of where I got myself stuck. Jessica helped me become unstuck. With a firm hand and a loving heart, she walked with me every step of the way. Now I'm soaring and taking on new challenges that I wouldn't have dreamed possible just 6 months ago.
                                                                                                                          Andrea Freeman - Manager, Vancouver Public Library ​​​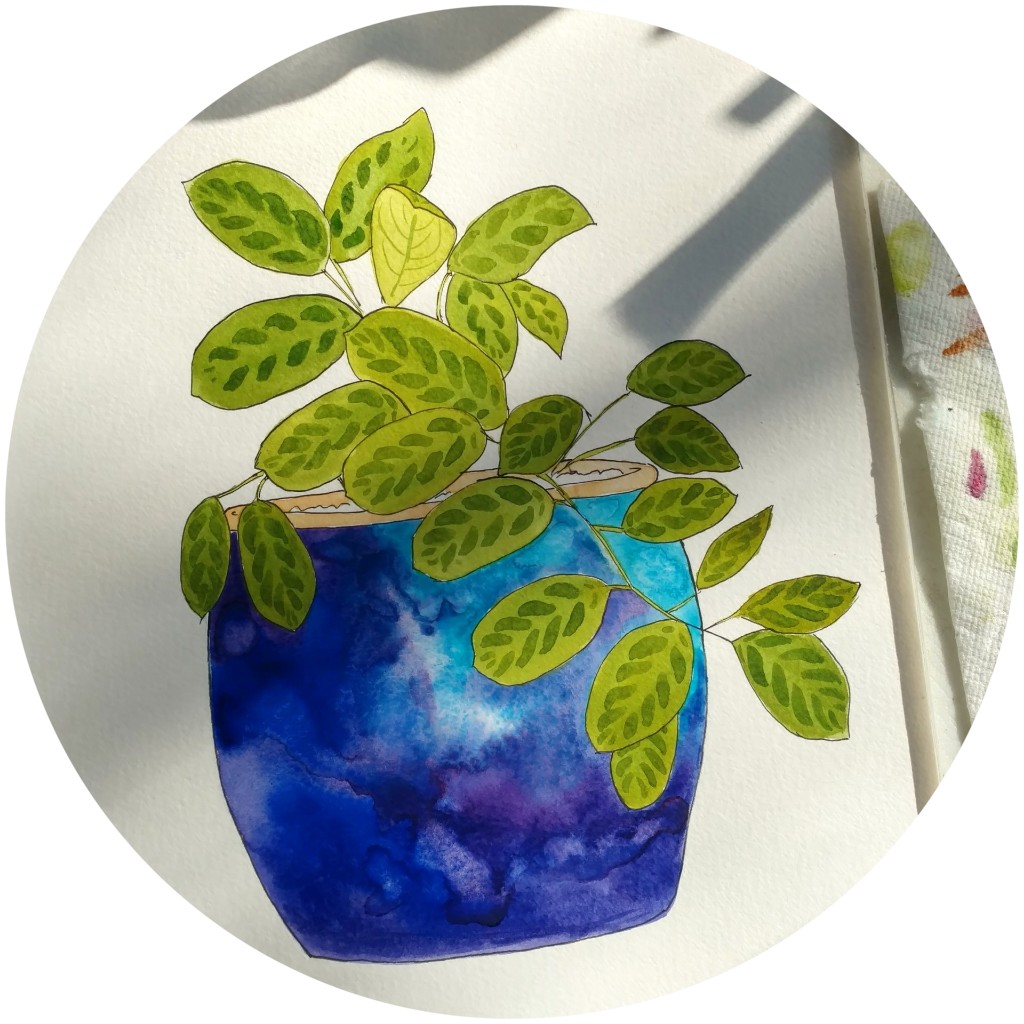 Jessica is a fantastic coach.  She is patient, thoughtful, kind and works with her clients to make sure they attain their goals.  I was not sure I knew exactly what I wanted when I hired a lifecoach, but I knew I wanted to work with Jessica.  I was thinking of venturing into a new business that I felt I wanted to do to bring more satisfaction to my life, but quickly realized what I really needed was someone to guide me back into rediscovering ME: my purpose, my value and what matters most to me.  Jessica was excellent at helping me find balance.  I am less stressed with a clear mind and bigger sense of purpose.
Tara Y. AirBNB Owner Operator
Jessica McClure will surprise you. When you first visit her website, you may think she is an all business-minded, career-focused, driven person. It's probably the blazer. 
She IS that, but she also has an uncanny ability to guide you in your most authentic way possible. Where you are right in this moment (maybe tired, dazed, confused, frustrated) - and where you are meant to be in your future. It's weirdly intense stuff.
To be honest, I have never been a major player in the "positive thinking magic" game. I was always very skeptical, as I had tried in my youth and it didn't work out the way I wanted. Frankly, bitterness is my middle name and I know it will take a long time to shake off.
Jessica taught me to not just "think" positive, but actually show up. Put in the work. Go to places I'm supposed to go to and interact with people I want to interact with. It became less "Woe is me" and more, "What shall I do next?" 
I had the pleasure of working with Jessica for only three months, and within three months I was able to gain a profound amount of skills not only in combating my negativity, but really diving in to a life I was always on the sidelines with before. 
BY THE WAY, I hate recommendations without proof, so here it goes. In three months I was able to: 
Go to art-related events and become more involved with the arts community (I have lived in Seattle ten years and was too shy and pained to even consider this)
Start a writers club filled with like-minded women
Meet a really awesome new friend (It's super hard making REAL friends)
Have one of my essays go viral literally the night after I announced in my personal journal that I'm a writer (13,000 views and counting!)
Get some really interesting writing jobs relevant to my interests 
Listen to my gut (a forever work in progress)
Move to a new apartment, under budget, by a specific date (This one was spooky!)
Do a PUBLIC SPEAKING EVENT (one of my ultimate fears)
This really isn't "froo-froo" stuff. This work is meaningful and impactful.
It's important to note that it's not EASY to work with Jessica. She asks really poignant, sometimes soul-wrenching questions. She expects you to follow through with things. But she is present and honest, and if you're willing to dive in deep, she's willing to stand in your corner, rooting for you.
There aren't many people I can think of off hand that are meant for the work that they do. Jessica found her calling. She knows what she's doing, probably long before she announced herself as a "life coach". 
Long story short: If you're in a transitional funk this may be the shock to your system you need to see outside of yourself. We are so much more than we give ourselves credit for. Finding someone with the gift to see that in you (and not in a cheesy way, like with actual evidence), is really powerful. I recommend Jessica McClure for all of your life-changing needs, hands down.
                                                                                  

Sarah Miller, Freelance Writer & Only Human

Sarahdoesitanyway
Jessica is an incredibly caring, knowledgeable, and thorough life coach. I had never worked with one before and I did not know what to expect. I was incredibly surprised and grateful for the process she uses. She takes the time to really get to know a person and tailors her style, exercises, and focus to an individual's needs. I was constantly surprised at the insight she had in my life. Especially about things I hid. She made me feel comfortable talking about them and giving me tools to address and consider. Overall I became a much happier and stronger person and gained techniques to further help me think about my past, present, and future. I am very grateful for our time speaking together and couldn't recommend her enough.
- Dave S. - corporate employee 
I met Jessica McClure at the perfect time in my life. I was unhappy, "stuck", seeking a more fulfilling, purposeful life and career. What caught my attention about Jess is during a women's networking event, she spoke confidently about not wanting to "lean in," but instead LEAN OUT. It sparked my curiosity and after the event, I introduced myself. In our casual conversation, she asked me some questions and I started crying. She dug deeper and held space and asked more questions. The next time we met was in the beginning stage of the Lean out circle. Jess was clear on the vision for the group and also open to exploring what this could be. In February, Jess led our first event and was very intentionally about being authentic. From the start, I felt free to express myself and be me even through tears. Over the course of this last year, this Lean Out group has been an incredible source of support, inspiration, learning and my own personal evolution. It's helped me grow in my confidence and belief to go after my entrepreneurial dreams which started as a side hustle and now is my full time passion. I feel more alive and creative than ever before through living my purpose and having the support from Lean Out to unapologetically go after my dreams. Jess has a gift for connection and connecting people and uncovering our deepest desires to live more full in the life we want to live. 
Jill Alm - Life Adventurer and healthy lifestyle champion

For the last year, Jessica has led and helped facilitate the Lean Out Mastermind women's group with deep generosity, compassion, courage, and kindness. I would not have been brave enough to see my own vision if it weren't the courageous women I have collaborated with in past year. Every month, every single member of the group led their own workshop with such love and heart. Throughout, the creative process for each member of the group, Jessica was always fully present in supporting and embracing our vulnerability. Lean Out workshops has been a solid endless support! I truly recommend Lean Out retreat for women to discover their true nature." 

Thank you Jess for bringing so much light in our lives and leading this group in creating their vision, passion and with so much heart. I wouldn't have truly been confident to pursue my work, if weren't Lean Out. 

Maryper Alfonso - Womens Empowerment Leader and Writer 

I loved being part of Jess' Lean Out group. Jess is a wonderful coach who did a great job leading and facilitating our circle. The women in the group were wonderful, and supportive. I found I could show up as myself, share authentically what's been going on in my life, and not be judged. The circle also served as an incredible resource. It was because of Lean Out that I met my boyfriend, and felt I had a support system when I left my job. In fact, many of us were going through similar life events. Jess attracts amazing women, and I recommend her Lean Out circle to any woman who is ready to transform her life.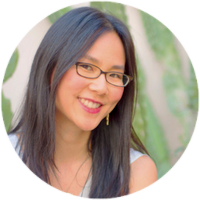 Through a bit of serendipity I found Jess! Just in time too as I was amidst a transitional part of my life. I had just been promoted, bought a new home, and had been accomplishing personal milestones. All great - but the problem was that in this new state of being I had new opportunities I needed to make and take. I was in unexplored territory and needed help identifying what was causing my restlessness, I had been living a status quo existence and felt I was ready to take on more life but was stuck.
Jess helped me get in touch with myself again so I could re-identify my core values, some of these I held since I was a child but was forgotten. Some were blocked by social, cultural and familial paradigms that I felt I needed to oblige to ignoring my true desires. Some of this discovery was painful and uncomfortable, but it always led to enlightenment.
Working with Jess, I found peace; true north was true again. All my decisions, choices, direction and approach to life now are held to a calibrated compass. I know better what I need in my life, I know what work will bring me my meaning. I know a truer self than what I did several months ago, and I have Jess to thank for that.
Director of Project Management & Quality Assurance